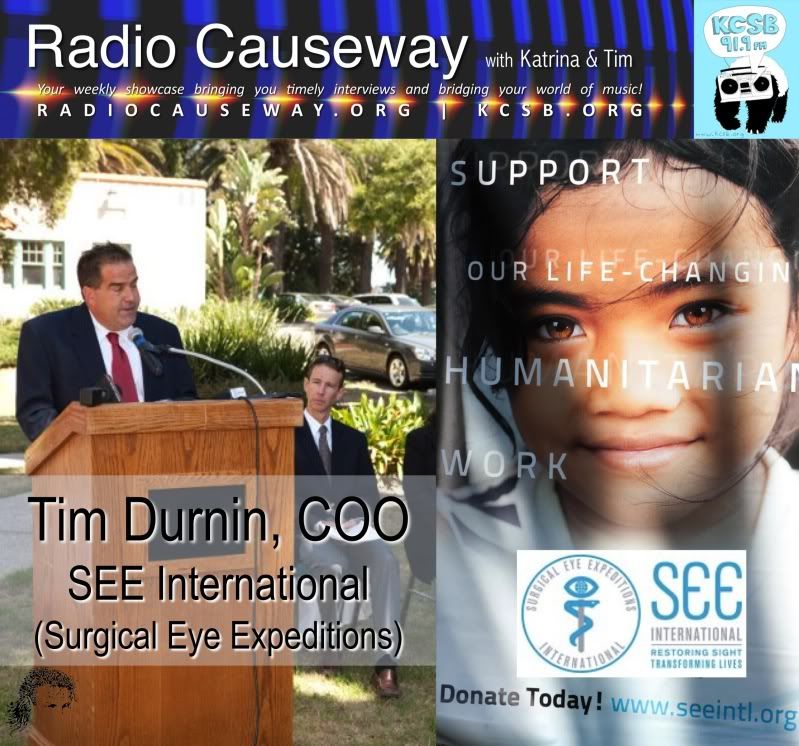 On this week's Radio Causeway, Tim Durnin, Chief Operating Officer for Surgical Eye Expeditions (SEE) International is in studio to discuss the new SEE International Santa Barbara Vision Care Partnership withSanta Barbara County Public Health.  The partnership will give free access to local patients for ophthalmology services in attempts to fight adult blindness caused by diabetes.  According to www.city-data.com 7.3% of the Santa Barbara County population has diabetes.  SEE International is a 501(c)(3) nonprofit humanitarian organization that utilizes volunteer ophthalamic surgeons to provide sight-restoring surgery to blind individuals worldwide and right here in Santa Barbara County.
Plus the Mullet's Strange News and Yeah! Free Music!
The Yeah! Free Music! pick of the week comes from us from the Barcelona, Spain group, Jenifer Avila with the song El Tranvia.
https://radiocauseway.org/radiocauseway/2011/8/1/see-international-sb-vision-care-partnership-tim-durnin-aug.html